Hensen Foil Printers is your specialist in foil printing and embossing
We have years of expertise and various options
Hensen Foliedrukkers
The printing company is based in Oirschot, but we count the whole of the Netherlands and Europe as our working area. We give printed matter a unique appearance by means of foil printing and / or embossing.
As a specialist in foil printing, we are busy decorating your products day in and day out.
In addition, we are always open to new challenges, and are willing to raise the bar a little higher than what initially seems technically possible.
Hensen Foliedrukkers offers:
High quality;
Years of expertise;
Fast delivery times;
Sharp prices;
Our machinery
To deliver top quality, Hensen Foil Printers has a very extensive and diverse range of machines. This means that Hensen Foil Printers has virtually all the technical options available to meet the wishes of its customers. Whether it concerns 100 exclusive business cards with foil printing and embossing, or whether it concerns 1,000,000 packages printed with foil printing.
Because we have both flat-level machines and cylinder machines up to a size of 750x1050 mm, we have the option of producing as economically as possible as possible.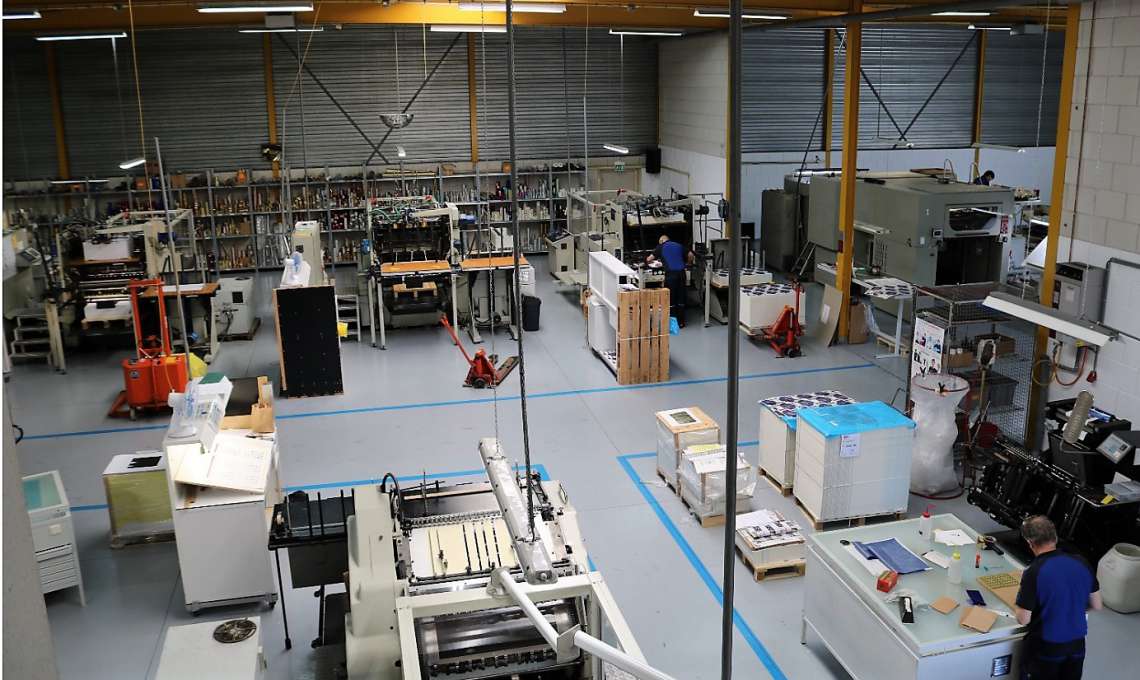 Hensen Foliedrukkers is a member of:
VKGO
KVGO
Folding Cardboard Platform Netherlands